Signature Back Office offers a best practice approach to staffing and recruiting company marketing. Relying on over 50 years of experience owning, managing and running boutique staffing and recruiting companies, Signature can support your company's growth through lead generation,online marketing and appointment setting services.
Signature has partnered with a leader in B2B marketing – OnTarget Partners– to discover demand in the US marketplace, and help drive net new revenue for Signature clients.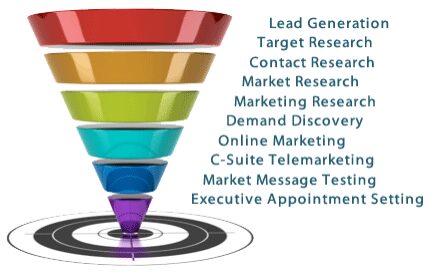 Our B2B Sales Planning Handbook is intended to help you reach your revenue goals, faster and more efficiently. We wrote this to deliver value immediately, regardless of where you might be in your sales planning cycle or sales year. Besides fine-tuning your planning fundamentals, we hope it helps you become a more inspired, focused and effective staffing company owner or sales manager.
A solid sales plan takes you from where you are now, to where you want to be. In short, it is the difference between making it happen versus hoping it happens!
Our process involves simple, strategic sales insights that you can use every day. While some of this may confirm what you already know, we hope you glean a tip and technique or two that may improve your goal-setting practices, sales pipeline, selling process and sales measurements.
For sales leaders like you, the scope of your work goes well beyond selling. It covers the trickier elements of sales plan creation, territory and market segmentation, key performance indicators and a whole lot more.
We believe that creating a formalized selling process helps build a stronger, more agile sales department.
Let us help you build a winning team.
Partner with Signature today!